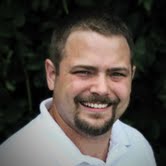 Kline Home Inspection provides thorough, unbiased home inspections, radon testing, and radon mitigation system installation in Elizabethtown, Bardstown, Bowling Green, Louisville, and surrounding areas of central Kentucky. Our home inspection reports and radon test reports are thorough, easy to read, and quickly sent over the Internet to anywhere in the world. Our radon mitigation systems are custom installed and guaranteed to lower your radon levels to safe levels.
JD Kline is National Association of Home Inspectors (NAHI) certified, licensed by the Commonwealth of Kentucky (License #102674), and a member of the Kentucky Real Estate Inspectors Association (KREIA). JD is also certified by the American Association of Radon Scientists and Technologists-National Environmental Health Association-National Radon Proficiency Program (AARST-NRPP) to perform radon tests. JD has real-world experience and an unparalleled eye for detail that ensure your home inspection report or radon test contains the information you need for peace of mind when buying, selling or maintaining your home.
Buying a home is a huge investment. It is essential that you have confidence that it is not only safe for your family but also that it is the good investment you think it is. This confidence is what our home inspections and radon tests provide. Our home inspector will guide you through the home inspection process so you can rest assured that you have improved your knowledge about your investment and your safety.
Kline Home Inspection offers military discounts because we support our troops, and it is just one small way we try to give back to those who so honorably serve and have served our country.
What you need to know, before you need to know it.